Keeping your car in good working order does not have to be difficult. The smartest way to ensure that your car doesn't let you down when you least expect it is to follow these 10 car maintenance tips suggested by industry experts.
According to a new survey, younger drivers put themselves at risk for high repair bills simply because they lack a clear understanding of car maintenance. Take a look at the following suggestions if you own a car:
1. Clean Up Your Fluids
You should always have to top up your car's fluids in addition to keeping them clean. Engine oil, transmission fluid, radiator fluid, brake fluid, power steering fluid, air conditioning coolant, and washer fluid are examples of such fluids.
Never forget that oil is needed to keep your engine's moving parts lubricated. Don't get too careless that the various fluid levels get so poor that the car's overall functionality is jeopardized.
2. Don't Toss Out Your Car Manual
Do you understand that a car owner's manual includes a wealth of information on car maintenance as well as numerous safety measures to take? We've already identified that proper vehicle maintenance is important. A healthy maintenance culture, on the other hand, isn't just about changing the oil and other critical fluids. It's all about how competent and knowledgeable a driver you are. This is why car manufacturers still provide an owner's manual for their cars.
The Owner's Manual was not intended to be stored in your car's glove compartment. Instead, it was planned to safeguard your driving abilities while also enhancing them. As a result, it should be your successful passenger. It includes all of your car's features and components. It also goes so far as to illustrate the role of all of your car's sensors, screens, and buttons. Using the Owner's Manual will help you save a large amount of money on repairs.
3. Maintain a regular maintenance schedule.
There are a variety of products inside your vehicle that must be serviced or replaced at regular intervals. The brakes, air filter, spark plugs, and timing belt are only a few of these elements. You should have a maintenance plan in place that includes tasks like changing the spark plug as well as testing and refilling the brake and clutch fluids as required. Changing the engine oil, replacing the air filter, replacing the cabin filter, replacing the oil filter, and replacing the fuel filter are all activities that should be included in your maintenance plan.
You can also do the following:
Examine the tyres condition.
Check the power steering fluid level and replace it if necessary.
Check the brake pads/liners and brake discs/drums for wear and repair them if necessary.
Grease and lubricate the car's different components.
If the timing belt/chain needs to be replaced, inspect it and repair it.
Check the Automatic/Manual Transmission Fluid level and refill as required.
4. Check the pressure in your tyres
Since temperature variations have different effects on your tyre pressure, you should always check your tyre pressure before driving. Most of the time, the warmer/hotter the weather is, the more likely your tyre pressure will rise. You must have proper tyre inflation in order to have the best possible power of your vehicle and to achieve higher fuel efficiency.
If you don't check your tyre pressure on a regular basis, your tyres are more likely to squeal as you negotiate a corner. This is a strong indicator of low tyre pressure. You don't have to wait before the tyres start leaking to inspect them.
When your tyre pressure falls, you must inflate them. Once a month, you can check your tyre strength.
5. Windshield Wiper Repair
If your windshield wiper isn't cleaning properly, it's time to repair it. Also, any time you stop at a gas station to buy gas, remember to clean your windshield wiper. You can do this by rubbing the rubber squeegee with a moist paper towel to remove any loose dirt.
If you're wondering when to replace your wiper blades, it's best to do so every six months to a year, or whenever you note a change in your driving visibility.
When wiper blades fail to make good contact with the windshield surface, they squeak, chatter, skip, and smear – all of which decrease your driving visibility, which can be very dangerous.
6. Your Car Should Be Washed and Waxed
If you want to protect your car from rust while keeping it clean, waxing it once in a while is a smart idea. A layer of wax protects the car's paint from being discolored, oxidized, or fading. These are inextricably related to sun damage to your vehicle.
A waxed car has a mirror-like finish and shines, bringing out the colour of the car. You can do a complete and detailed one twice a year if you can afford it. Polishing, sealing, and claying are all included.
However, every three months, you should consider giving your car a refresher detail. Waxing, sealant, and leather preparation will also be included. Once a month, you should devote time to having your car's interior thoroughly cleaned.
6. Take Control of Car Problems Right Away
If you have a problem with your car, instead of procrastinating, try to fix it right away. Car issues don't normally appear out of nowhere. If you take good care of your car, you'll find early warning signs that could encourage you to have it serviced.
The best way to keep your vehicle in good shape is to pay attention to the early warning signs before they become major issues that would cost you more money to repair.
7. Whenever practicable, use original car parts
You will need to purchase car parts at various times during the life of your vehicle. This includes practically every aspect of the vehicle, from the mechanical to the interior.
Before we go any further, it's worth noting that there are at least three types of car parts: OEM (Original Equipment Manufacturer), aftermarket, and used (or Tokunbo). Aftermarket refers to a brand or business that manufactures parts and equipment that are sold by another company.
When you take your Toyota car to a service like chassis.ng or a Toyota dealership's service for repairs, for example, OEM and genuine aftermarket car parts will be used. If you want to have your car repaired by an independent store, you will almost definitely receive used or low quality aftermarket car parts.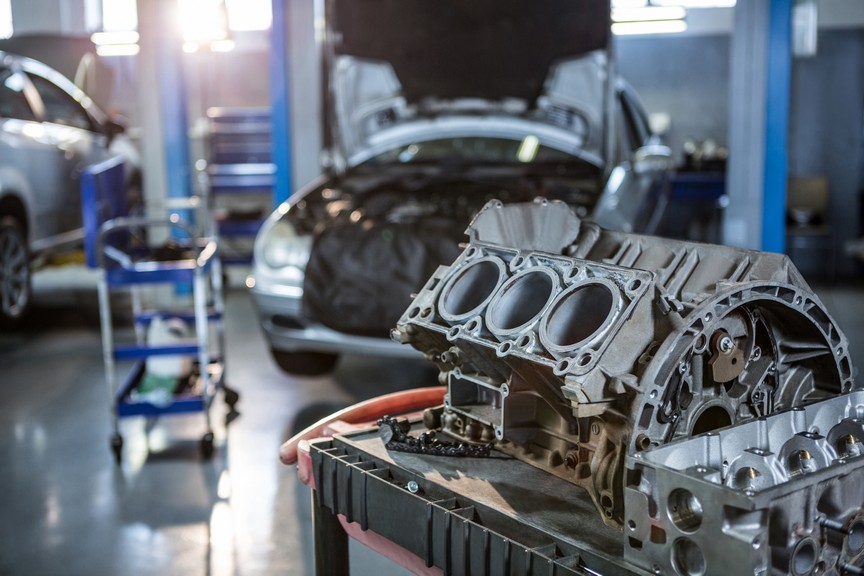 Aftermarket automotive parts are substitute parts manufactured by a corporation other than the original manufacturer of your vehicle. Generic or non-OEM components are words used to describe these parts. They are more economical and sometimes even perform better than OEM parts. However, they must be made by a trusted licensed company – there are so many fakes out there.
Genuine OEM and aftermarket car parts provide a higher degree of quality assurance. These pieces function just as well and as effectively as the ones you're replacing. It's important to note that this is what the vehicle was made with. As a result, it provides you with a great deal of confidence in its results.
8. Make an appointment for your vehicle's annual maintenance
No matter how hectic your schedule is, you should make time to schedule an appointment with a reputable mechanic for a 360-degree inspection of your vehicle.
You don't have to wait before the vehicle starts making strange noises and breaks down in the middle of the highway to take it in for repairs.
9. Keep an eye on what's going on in your dashboard
The dashboard of your car contains a plethora of icons and lights to which you must pay attention. If you want to keep your car in good shape, you can inspect the dashboard on a regular basis.
When you see anything odd on your dashboard, particularly an alert of some sort, you should try to resolve the problem as soon as possible.
10. Last Words on Car Maintenance
Some costs are inevitable when driving your car on a regular basis. That's perfectly natural. A strong vehicle maintenance culture, as well as the car maintenance tips we've shared in the preceding lines, can go a long way toward ensuring your car spends more time on the road and less time in the mechanic's workshop.