There are many reasons why your car's AC isn't working, but it's important to diagnose the problem correctly before attempting any repairs. If you think your car's air conditioning isn't doing its job, before you go out and spend thousands of naira calling a mechanic or buying a new part, make sure you check these ten things first.
1. Clogged up dirt? Time to clean up.
Small germs might clog the AC vents when we leave the car AC on for an extended period of time. These germs can clog the AC vent, causing the cooling system to malfunction. The vents will not work properly no matter how hard you try when this happens. It's one of the reasons why your car's air conditioning isn't working properly.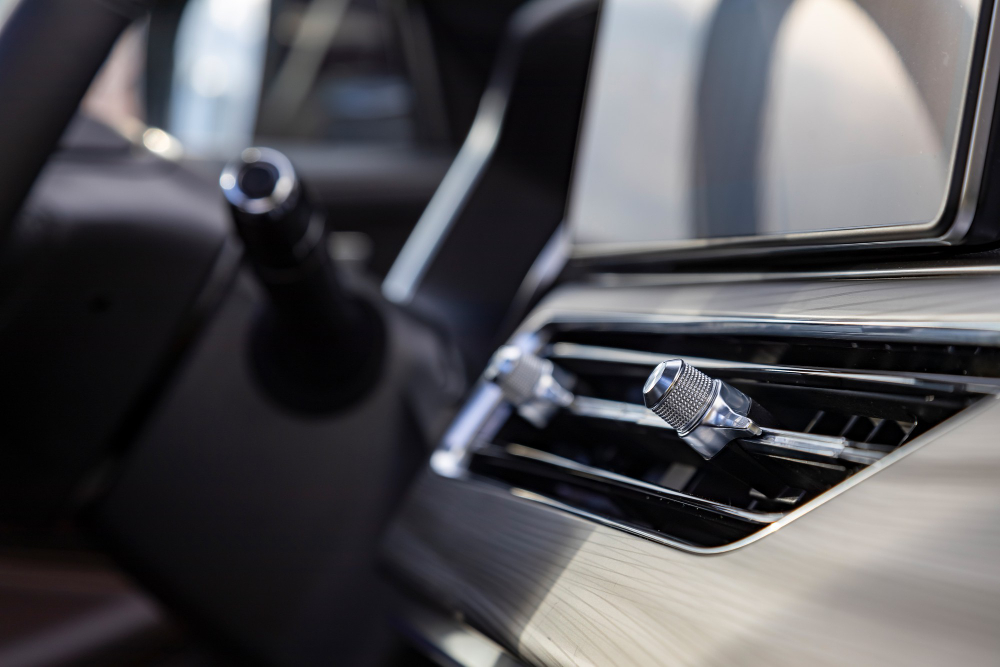 To avoid such dangers, it's a good idea to get the car's AC serviced every 5-6 months at the very least. A regular cleaning not only clears the AC duct, but it also prevents common dust particles and other germs such as bacteria and moulds from growing and spreading quickly.
It's not only a hygienic remedy but also a smart way to maintain the durability of your car Air Conditioner thereby adding longer life span to your car air cooler.
2. Is there A refrigerant leakage?
Another reason your car's air conditioner isn't working is refrigerant leakage. The refrigerant, in fact, keeps your cabin cool. In the majority of situations, a refrigerant leak has been identified as a common cause of automotive air conditioning failure.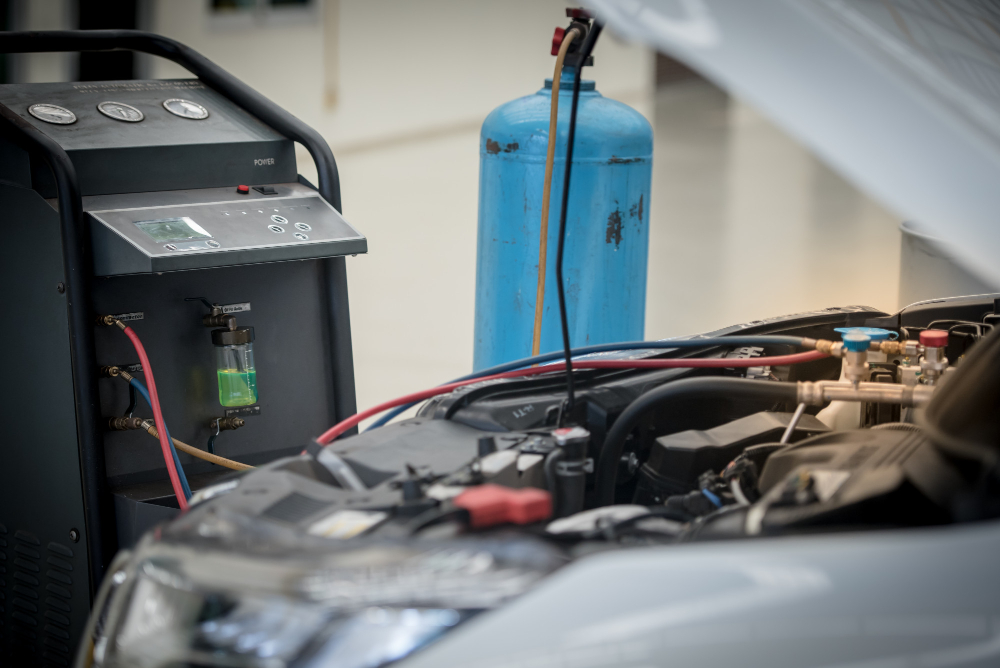 When your car is involved in an unexpected collision, such issues arise. The AC hose leaks from the joints, and it's difficult to pinpoint exactly where the damage occurred. Leakage in the refrigerant is indicated by the greasy substance that collects around the hose. In a nutshell, your refrigerant has been tampered with, and you must have it repaired.
It's better if you avoid doing it yourself, as you don't know how to handle the technical problem and which is the root cause for one such trouble. So consider hiring an authorized car mechanic to repair it before setting out for a long drive.
3. Is the condenser damaged?
Another valid reason for your car's air conditioner not working properly is a faulty condenser. It's the device in your automobile that keeps the refrigerant cool so it can run through the blower and convert hot air to cool air.
The air in the automobile is blown through the AC vents, and you breathe it in. It can be found directly in front of the grille. If there's a problem, you can easily locate the grille and diagnose it. If there is a blockage and debris or dust is detected in it, the problem may cause the automobile to overheat. If the condenser is not properly cared for, the warm air that regularly blasts through the vent inside your vehicle may cause harm.
Such problems put a lot of strain on your car's air conditioner, which might lead to problems with your vehicle's air cooler. As a result, you must exercise caution!
Taking the car to a competent car repair shop that is authorized to work on similar car models is a good idea.
4. Faulty AC blower?
Another explanation for the inconvenient car AC conditioning is faulty blower vents. It's one of the reasons why it's crucial to analyze the blower vents after a 6- to 8-month period.
However, you can perform a self-diagnosis to see how well it works. Feel the speed of airflow in your hands by placing your palms in front of your AC vents. If everything appears to be in order, the air cooler is in great operating order. If you don't, the blower won't spin at the proper pace, and you'll feel it on your hand palm. That's when you'll need a mechanic to help you with a technological problem like this.
5. Check the air filter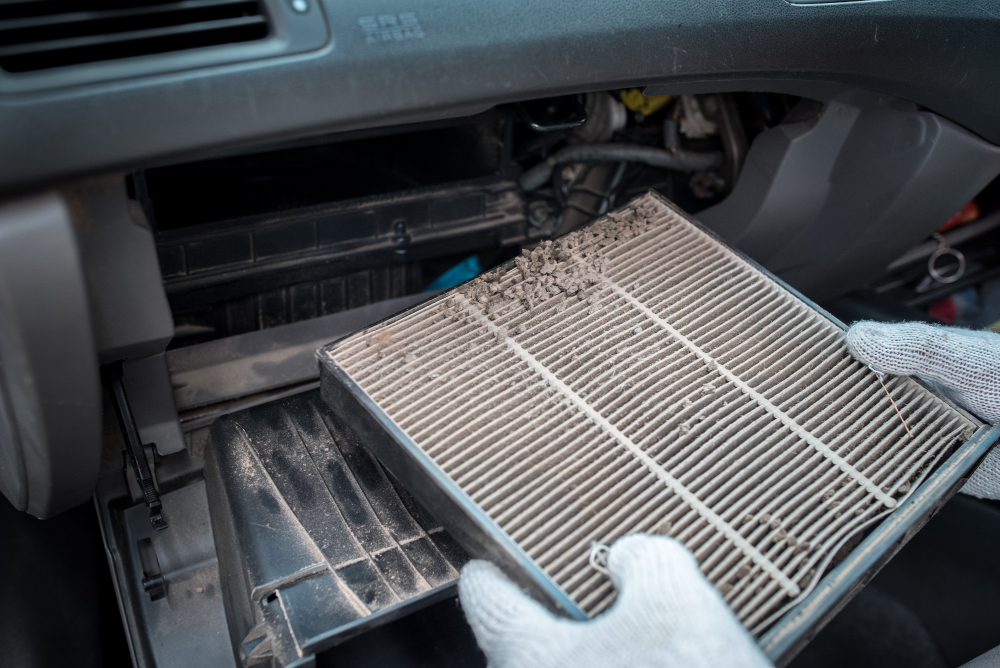 If your air conditioner isn't chilling well enough, it could be a sign of a larger problem. You can make your own diagnosis. Simply open a dashboard holder and remove the cabin filter if it is dusty. If the cabin filter is unclean, it is preventing proper airflow to the cabin. If that's the case, it's time to modify it.
You may do it yourself by purchasing a genuine Cabin Filter and replacing an old one, and voila, you're done. If the problem persists, you should get help from a qualified workshop.
6. Check for electrical issues
Another unexpected reason for your automobile AC to stop operating is an unplanned short circuit in the electrical unit.
In today's autos, it's a common occurrence. If you live in an area where the outside temperature regularly exceeds 45 degrees, the electrical cables may become sufficiently hot to cause a short circuit in the inside wiring.
To avoid such difficulty, there is a smart DIY repair task that may be done. Examine the region where the wire was shot, seal it with electricity-resistant tape, and attach the other end to the connecting wire. You can, however, take the automobile to an authorized auto repair shop to get it done.
You may not be able to diagnose the problem at all times, and if you misplace or dislocate the wire while performing a DIY repair, you risk causing extra damage to the electrical circuit established within. To cover the restoration costs, you may need to pay a large sum of money.
7. Have you checked the compressor?
We all know the importance of the compressor in your vehicle's air conditioning system. It keeps the air conditioner working, but if it breaks down, the refrigerant will not circulate efficiently. Inside the vehicle, it will blow Hot Air. It's a regular occurrence when you restart your car air conditioner after a long period of time, say two to three months (especially during the winter months). During the summer, when you need to use the air conditioner, the compressors may fail to perform correctly if they have been idle for a long time.
The compressors are supposed to perform properly if you turn on your vehicle's air conditioning after a long time, say 15-20 minutes, regardless of the weather outside.
8. Is your engine overheating?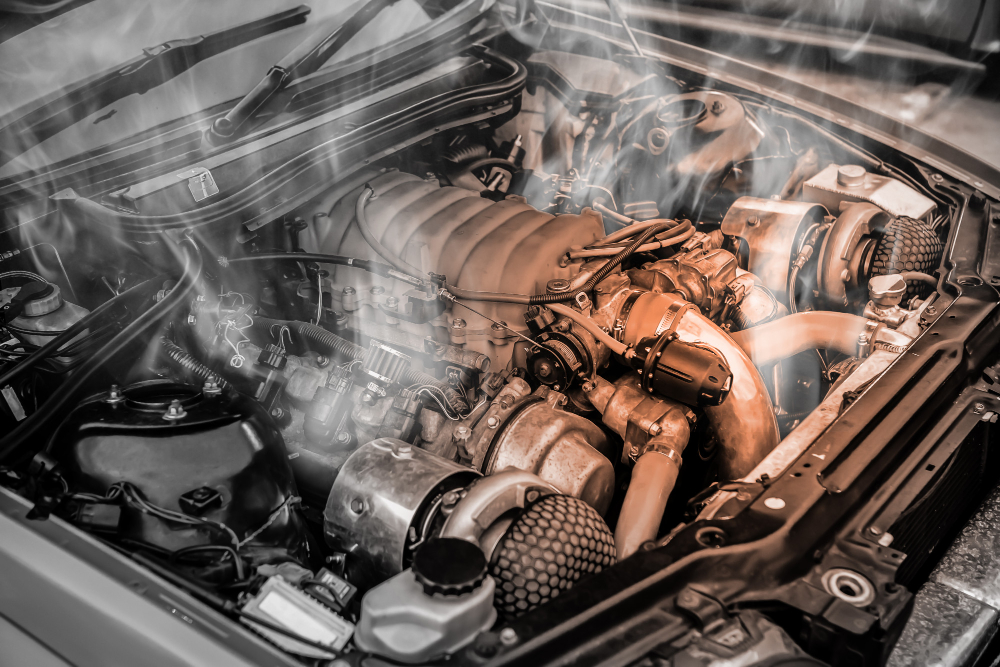 The radiator fan will always be useless if the engine is overheated. It will not only prevent the condenser from cooling the vehicle, but it will also use the refrigerant's utmost efficiency to blow hot air into the vehicle.
Getting professional aid is usually preferable to avoiding a problem like this since it will help your car prevent subsequent problems caused by the air conditioner system placed in your vehicle.
9. Blown up fuse
Another cause of poor cooling in your car is a blown fuse. The AC fuse must be replaced in order to diagnose the problem. It doesn't just turn off the compressor; it also blows hot air into the cabin. Aside from that, a blown fuse can disrupt the entire circuit placed inside your car, harming the healthy switches on the circuit board. It's one of the reasons why, if your automobile exhibits any of these symptoms when you try to turn on the air conditioning, you should take it to a reputable technician.
It's not difficult to replace the AC fuse in the circuit-box. However, the advice of a professional can assist you in avoiding future problems with your vehicle.
10. Damaged compressor belt
To perform properly, the compressor requires a lot of electricity and energy. If the compressor becomes weak or worn down as a result of prolonged use, there is a perceptible shortage of energy in the compressor, resulting in AC failure. Compressor belts that are worn out hinder your automobile from starting. Those compressor belts are responsible for your vehicle's power and energy functions. The Air Conditioner does not work as it should when it malfunctions.
It is strongly advised that it be repaired at an authorized auto repair shop or store and that the compressor belts be replaced as soon as feasible.
Any carelessness can shorten the life of your air conditioner as well as your vehicle's engine.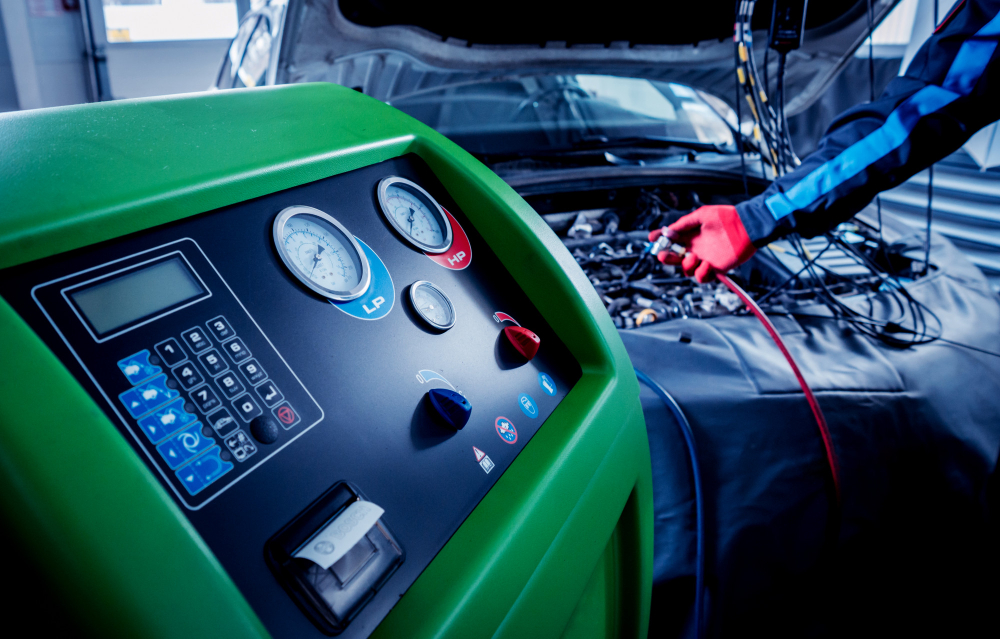 Conclusion
These are some of the most common issues that might arise after your car's air conditioner has been turned off for an extended period of time. Before you leave for a weekend or holiday trip where you'll be driving a long distance in a humid tropical climate, make sure they're thoroughly checked.